Careers with JNJ Building Solutions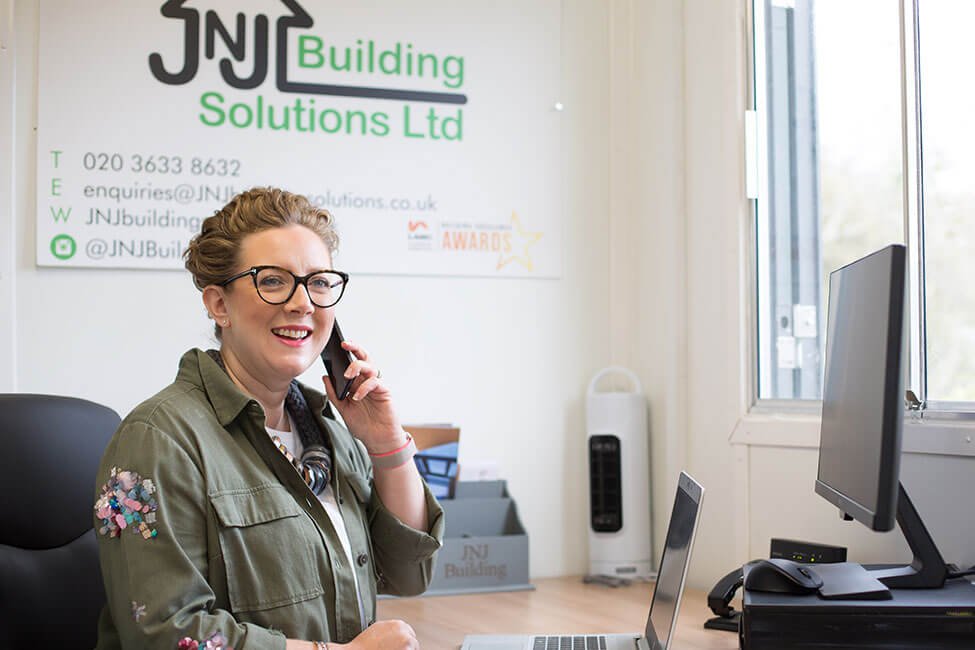 We are a highly accomplished building company and are always interested in hearing from skilled tradespeople.
If you share our values and are looking to take the next step in your career, we want to hear from you.
Our code of conduct
We have a code of conduct that all our employees abide by:
What can you expect from us?
We will supply you with a JNJ branded t-shirt, body warmer, coat and jumper.
We provide all necessary PPE including masks, gloves, eye protection, ear protection and welfare facilities. Sun cream will be provided in the summer upon request.
Clear guidance and instructions.
We give you realistic deadlines
A safe working environment.
Prompt payment. We pride ourselves in being prompt payers.
A monthly catchup meeting – your chance to ask any questions away from the rest of the team, talk about your progress and raise any issues you may have.
And in return, we expect:
You to be presentable. To us this means:

Your branded workwear must always be worn.
Work trousers, shorts or jeans. No jogging bottoms.
Tops stay on at all times.

That you keep yourself safe – wear the protection provided and supply your own steel toe capped boots.
A good working attitude.
No swearing.
Whilst you are wearing our logo or working on our site, you represent the company. Please always remember this.
Dispose of your litter responsibly, do not leave it lying around.
Honesty and loyalty.
Good time keeping. Working hours are 7:30am to 4:30pm, with a one-hour break.
Notice of days off. Two weeks' notice for any holiday of five days or more.
Mobile phone – this is twofold:

You must be contactable on site and be able to make and receive calls in case of emergency.
Private calls need to be kept to a minimum, preferably for break times.

Hold a valid driving license and tell us if you have (or are given) any points.
Make sure that the site is tidy every night, no matter whose mess it is. This means no dangerous tools left lying about, everything locked away, ladders taken down from scaffolding and windows secured.
JNJ Building Solutions is a rewarding place to work for skilled, passionate tradespeople who want to help transform clients' homes and deliver the highest levels of customer service whilst doing so. If this sounds like you, please contact us to discuss any opportunities we may have.
Contact JNJ
Building Solutions