I'm responsible for lifting the team's spirits and making sure that they're kept entertained when they're in the office. I've been part of the company since I was 8 weeks old and am now considered an essential part of the team. Really I'm the 'top dog' at JNJ Building Solutions and I even have a t-shirt to prove it.
I love to meet people and liven up their day; occasionally I'll even get the opportunity to visit sites and meet with clients. I tend to get brilliant feedback – everyone always tells me what a good boy I am! When I'm not carrying out my role I often sleep a lot. After all, being the team's designated entertainer can be exhausting.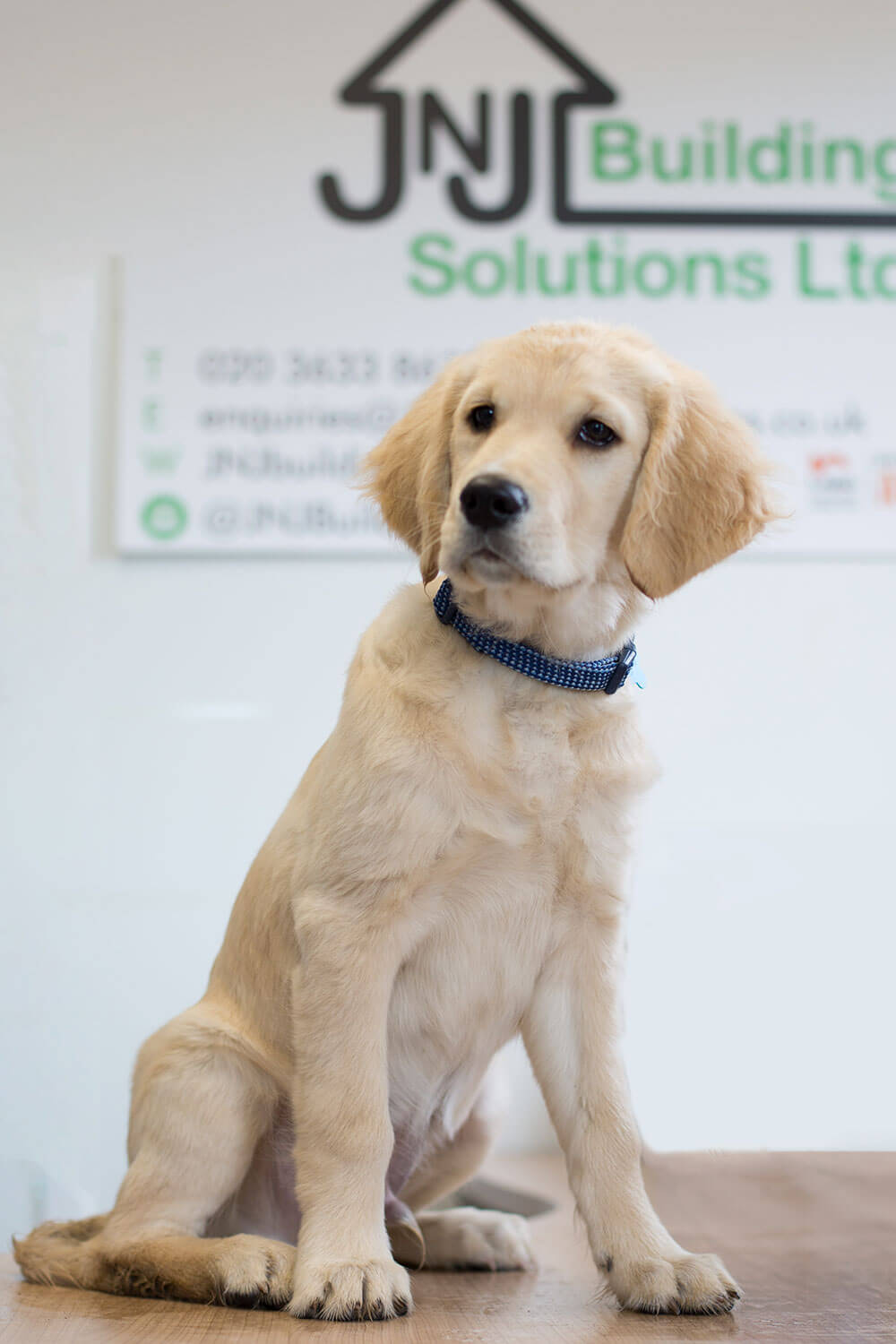 In three words, I am:

Friendly, entertaining, enthusiastic.

I love:

To run, play, eat and sleep. Most of all, I love being around people and receiving plenty of attention.

You might not know that…

I have a secret stash of the boss's socks hidden away for when I'm on my own.
Contact JNJ
Building Solutions