Extension and ground floor refurbishment
in Peckham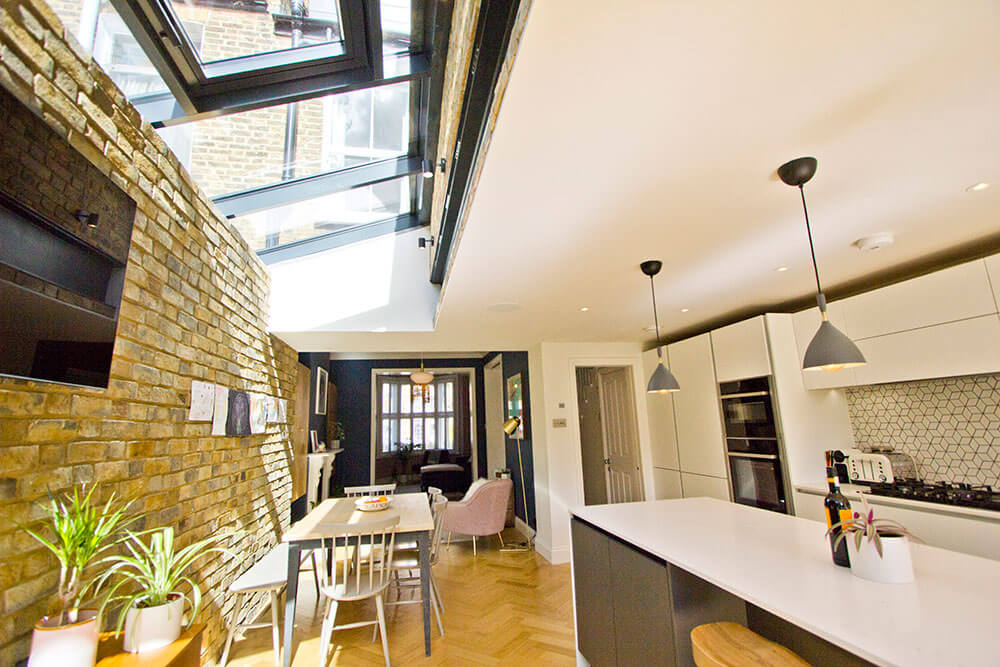 Our clients, Cathy and Andy, desired a beautiful high-specification home that would perfectly suit the needs of their young family. We helped them to take full advantage of the space within their Danby Street property, allowing them to live flexibly within their dream home. Rather than opting for a large extension, we worked closely with the clients to implement clever features such as sliding internal walls that provided them with excellent control over their space. The result is a home that can adapt to their needs and can easily be opened to the outdoors.
Project scope
Side ground floor extension and full ground floor refurbishment. The project duration was 15 weeks.
All work completed
Side ground floor extension
Kitchen installation
WC installation
Full ground floor refurbishment
Sliding internal walls
Intricate cupboards to meet their storage needs
Special requirements
We installed moving walls so the clients could have a totally open ground floor space, or close off individual rooms at their convenience. The use of low-profile windows and level thresholds also created a seamless transition between the interior and exterior of the property, allowing the clients to make full and creative use of the space that's available. This is further enhanced by a 6m x 2.5 m glass roof with electric openers that provides ventilation and allows natural light to flood the property beautifully.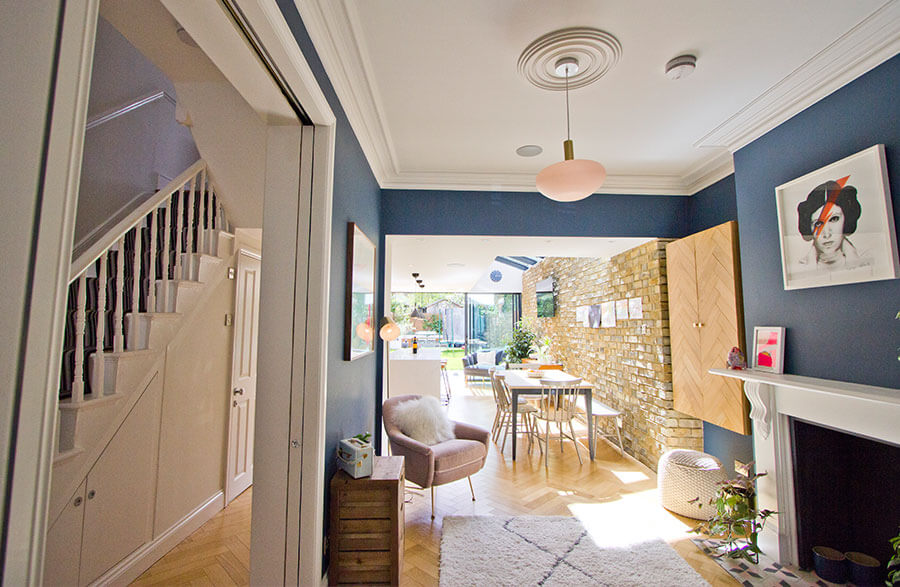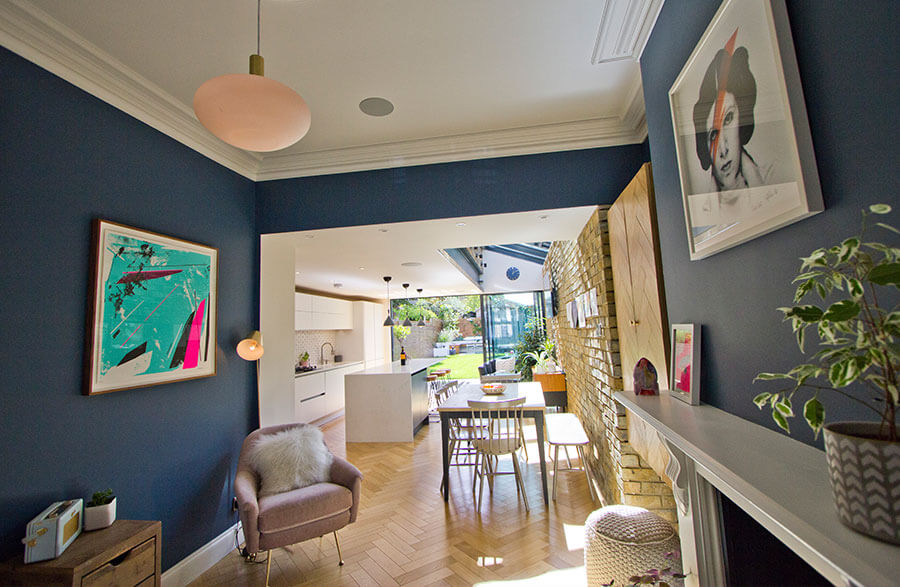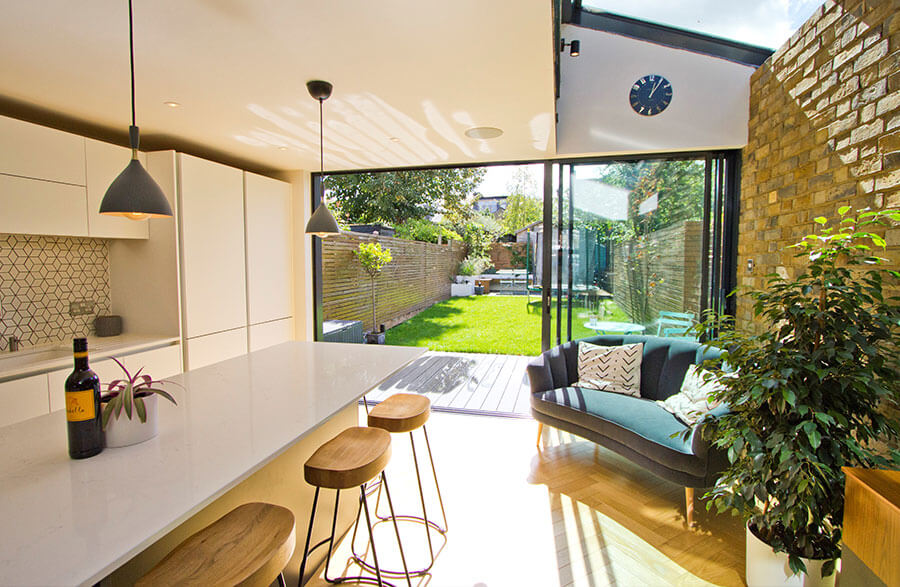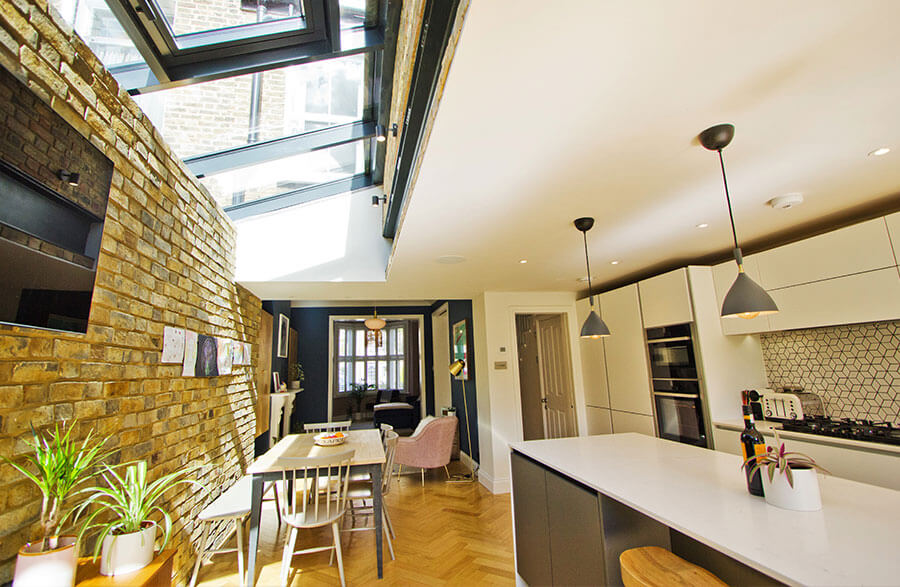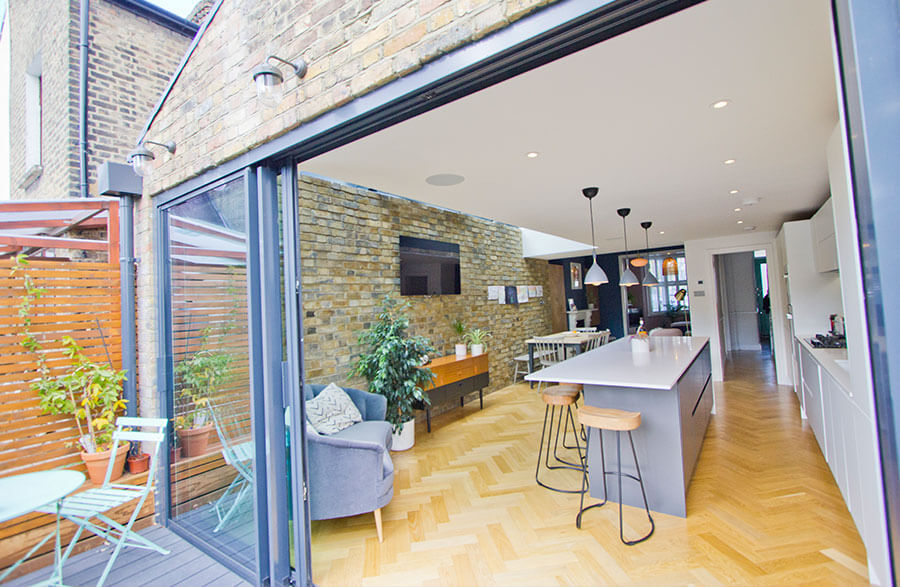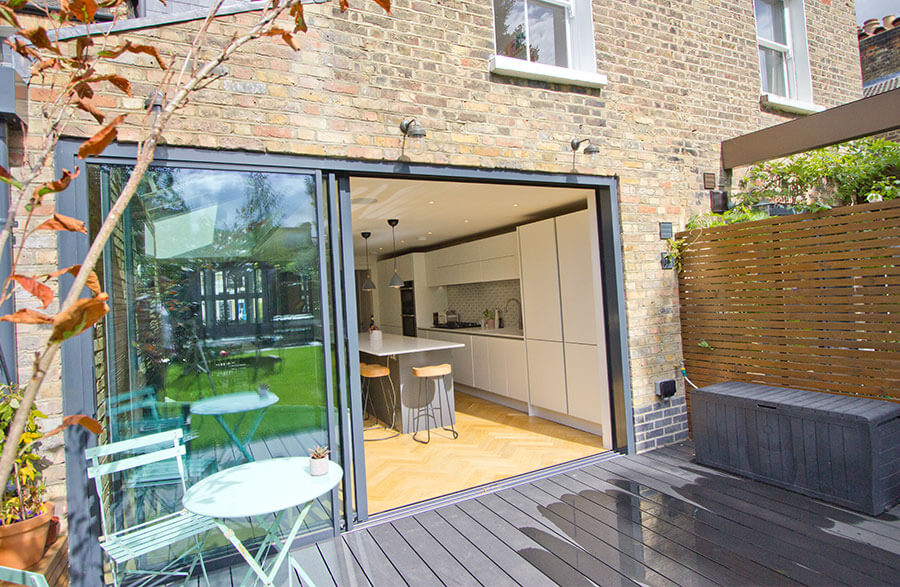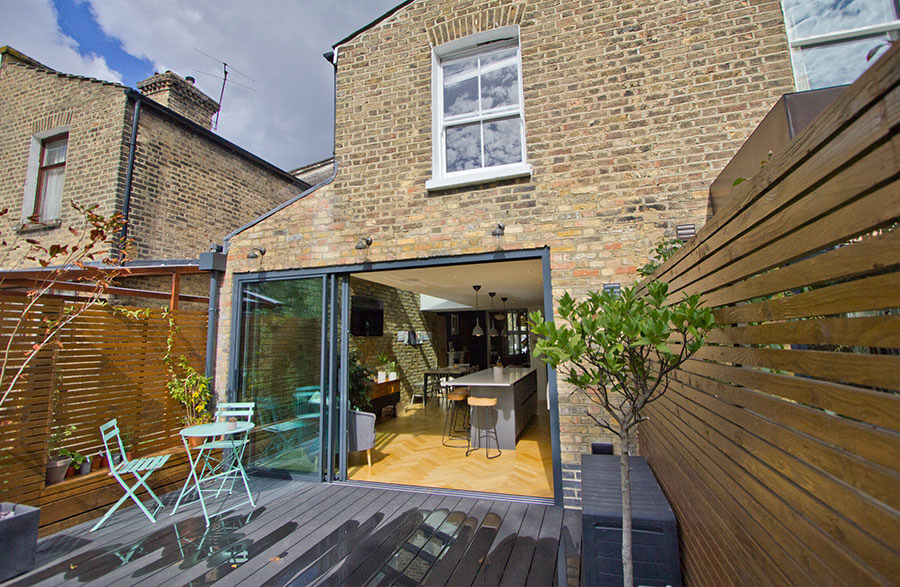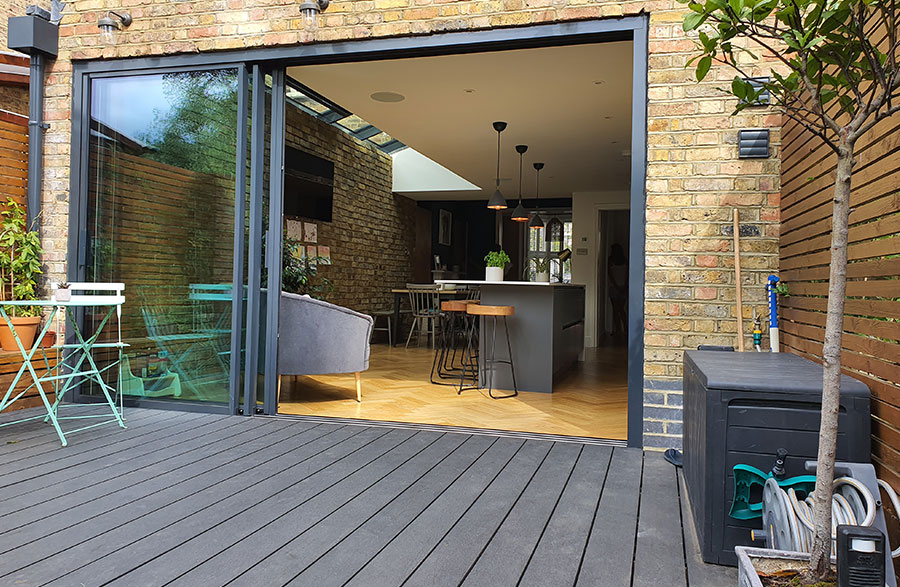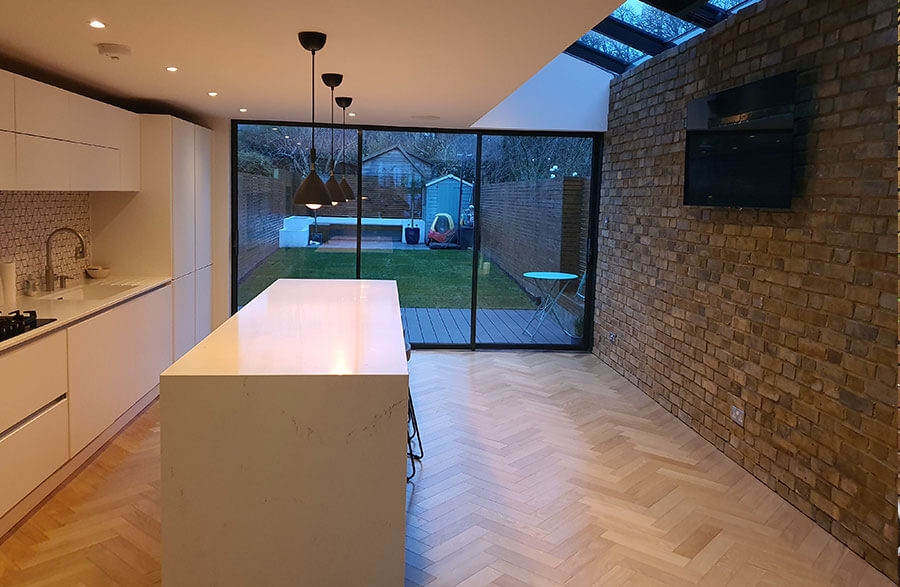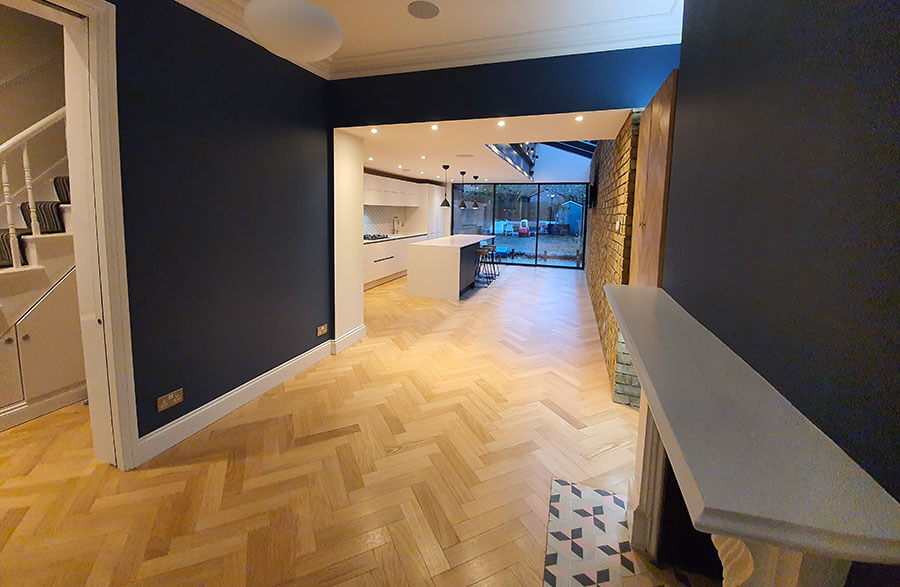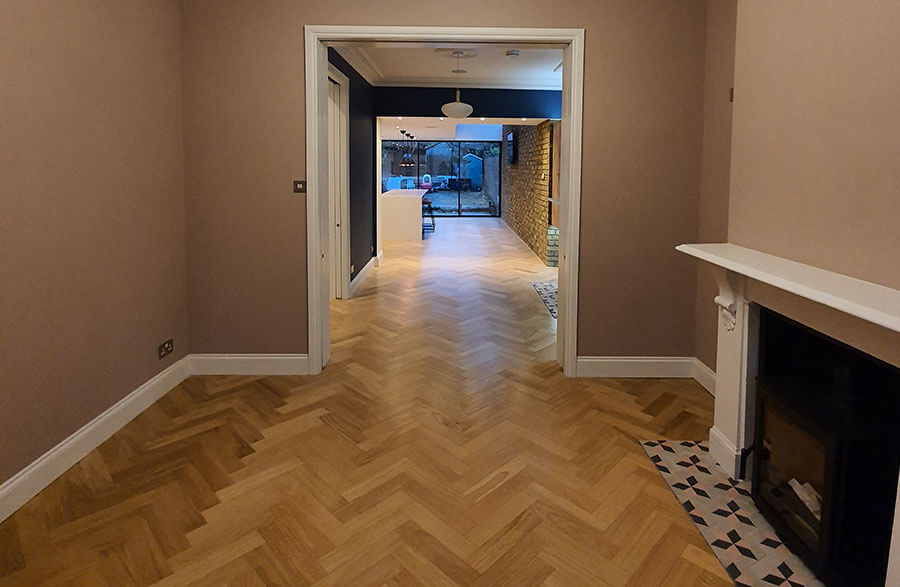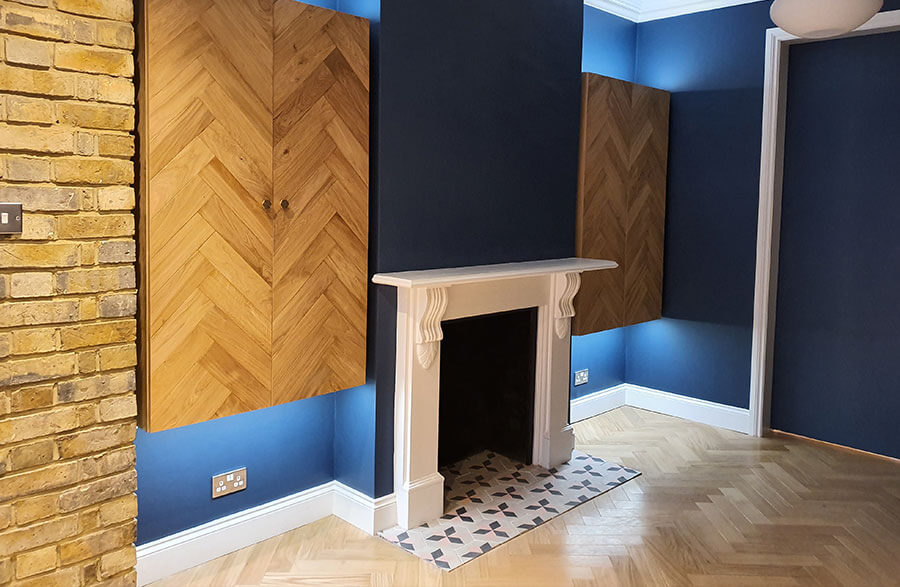 "We were lucky enough to have worked with John and his team at JNJ for our side return extension. He is professional, conscientious, polite, honest, highly organised and a perfectionist. His team are approachable, trustworthy and helpful. He worked hard to ensure work was completed on time and went the extra mile to ensure we were happy and had the best result possible. We had every confidence that our build was in excellent hands – even our neighbours were delivering compliments on the conduct of the team! He delivered over and above our expectations and maintained a great working relationship throughout. I whole heartedly recommend JNJ for excellent end-to-end service."
View other
completed projects
Contact JNJ
Building Solutions