Loft conversion and staircase refurbishment
in South Croydon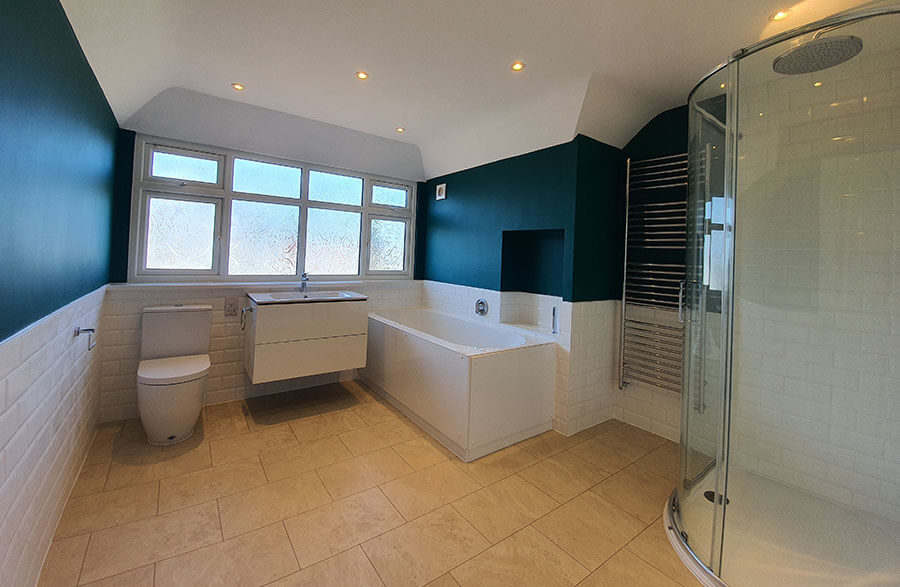 This project was carried out for returning clients Colin and Mika, who wanted an additional loft room and bathroom that family could use when visiting from America. Having completed their extension a few years prior, we were grateful to have been chosen to help them to maximise the space within their loft. The property had a small existing loft conversion that we replaced, installing new steels and extending the space to that it could properly meet their needs.
Project scope
Loft conversion and staircase refurbishment. The project duration was 17 weeks.
All work completed
Loft conversion
Staircase refurbishment
Wiring throughout the loft
Bedroom created with bespoke storage
Huge bathroom installed with jacuzzi bath, and large shower with LED-lit alcoves
Special requirements
We worked closely with the clients to design and build their dream vision, ensuring that the finished conversion fulfilled all their requirements and would allow them to host visiting family members more regularly. The key challenge we encountered during this project was the need to suspend our work for five weeks due to the UK coronavirus lockdown. To manage the inconvenience caused by this necessary measure and avoid further disruption, we carefully rescheduled the project and remained in regular communication with the clients to ensure that we kept them informed and could resume work at the earliest possible opportunity.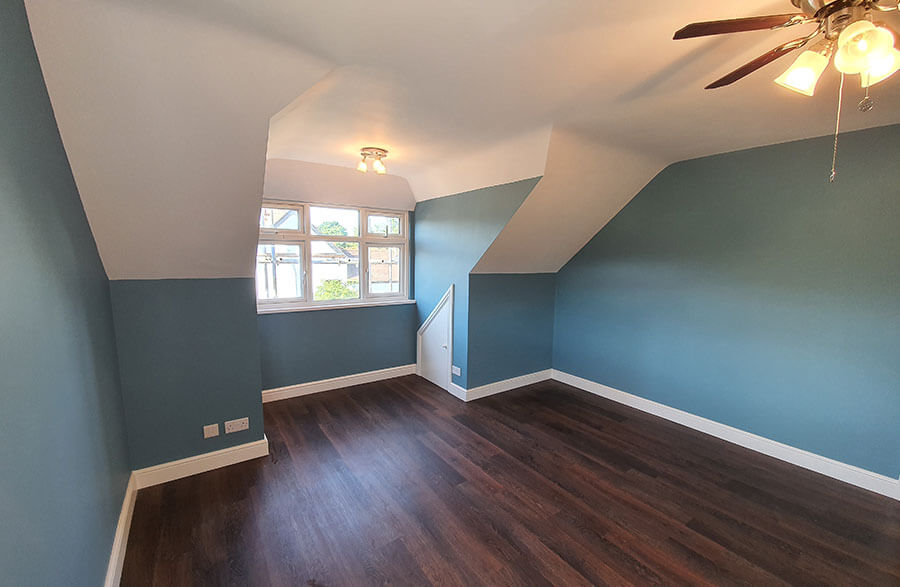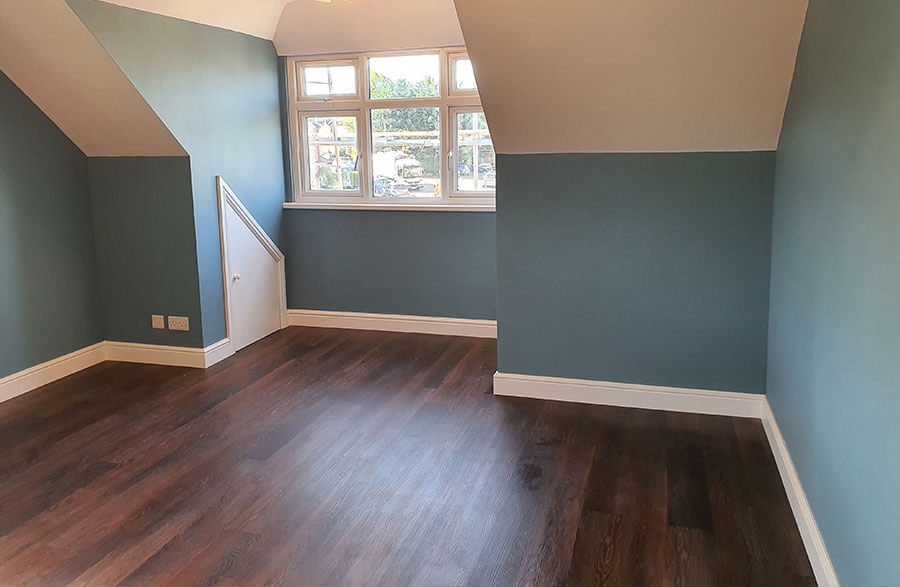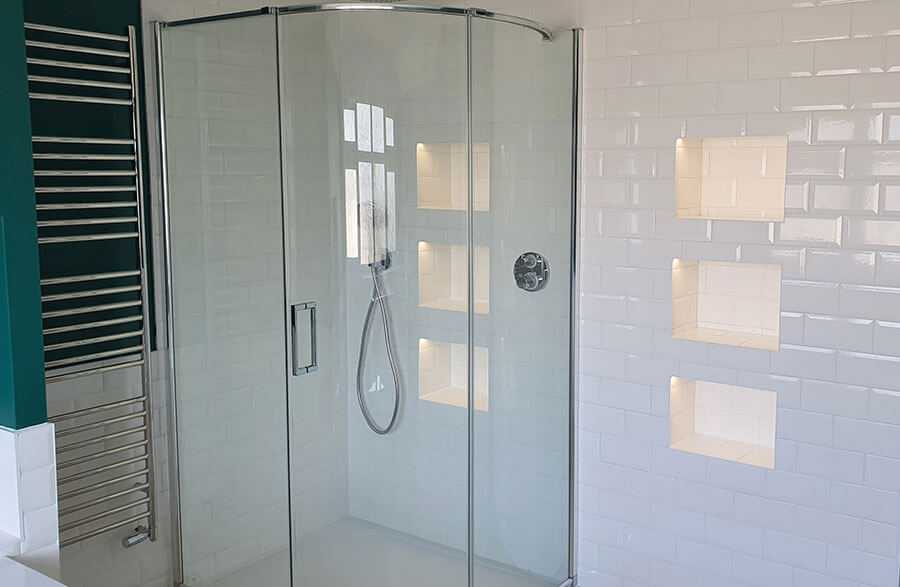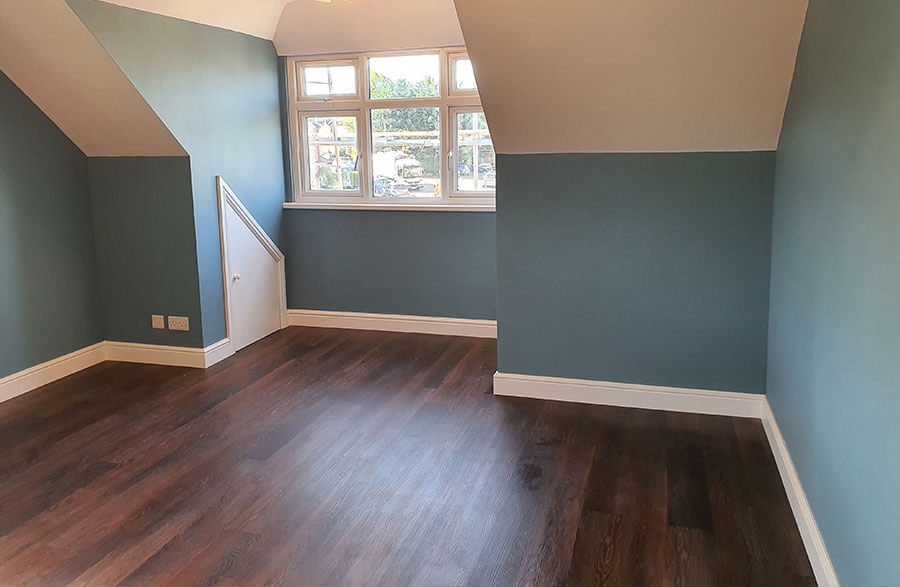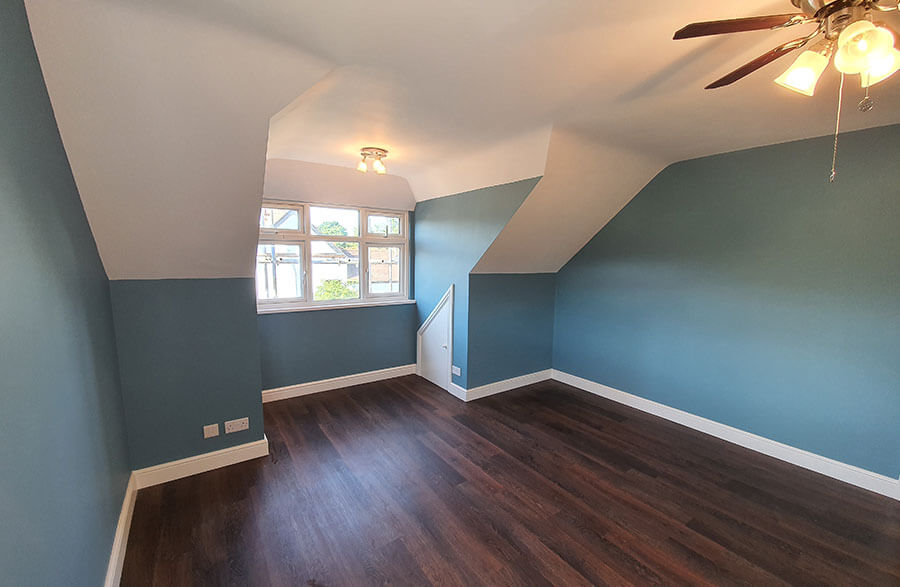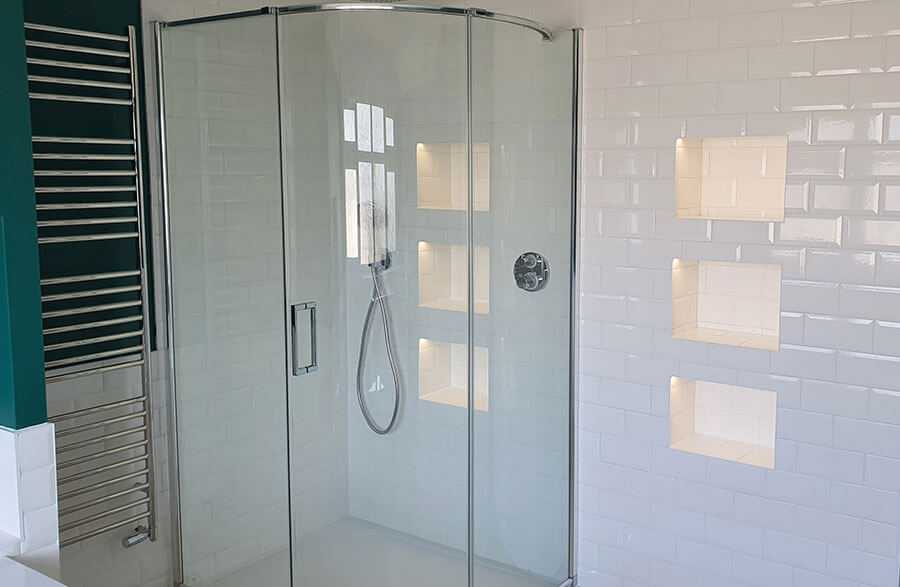 View other
completed projects
Contact JNJ
Building Solutions