Basement flat extension
in Lewisham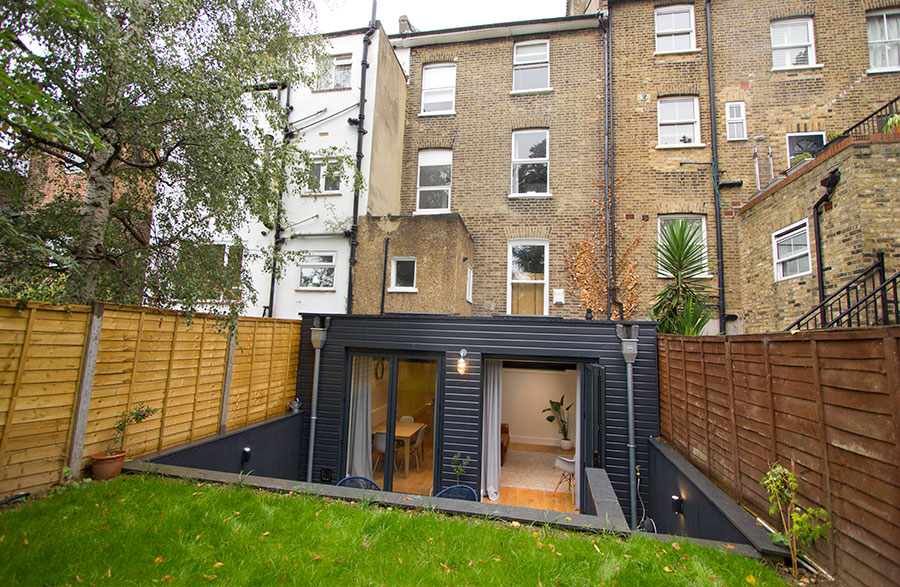 We extended Emma and Darren's ground floor basement flat in Limes Grove, upgrading it from a one-bedroom to a two-bedroom property ahead of the arrival of their new child. This ensured that they wouldn't need to move straight away and added value to their property that they could eventually put towards their next home. As a ground floor flat, this project involved significant excavation work in order to create the additional space required by the clients.
Project scope
One-bedroom basement flat extension. The project duration was 14 weeks.
We worked with the design, drawings and specification from the clients' architect.
All work completed
Large excavation
Extension
Larger living space created
Conversion from one-bedroom to two-bedroom flat
Patio and garden landscaping
Special requirements
In order to create space for an additional bedroom and larger living space, a large ground excavation was required before work could begin. We excavated a full floor so that we could build and retain a new building and patio. This then became the new kitchen and lounge area, freeing up the original floorspace to be used as two bedrooms. We worked closely with our clients to arrange and carry out this work efficiently, making sure that they were involved at every stage of the project.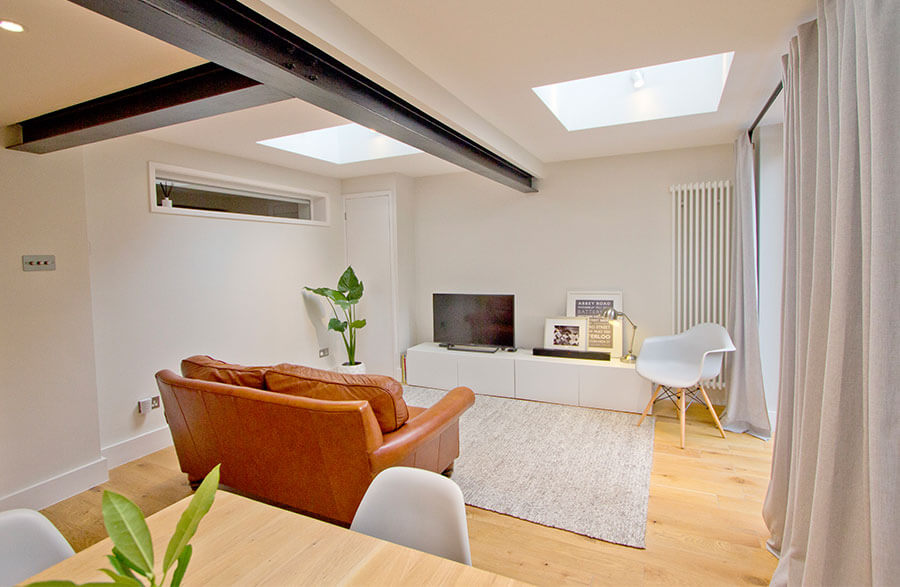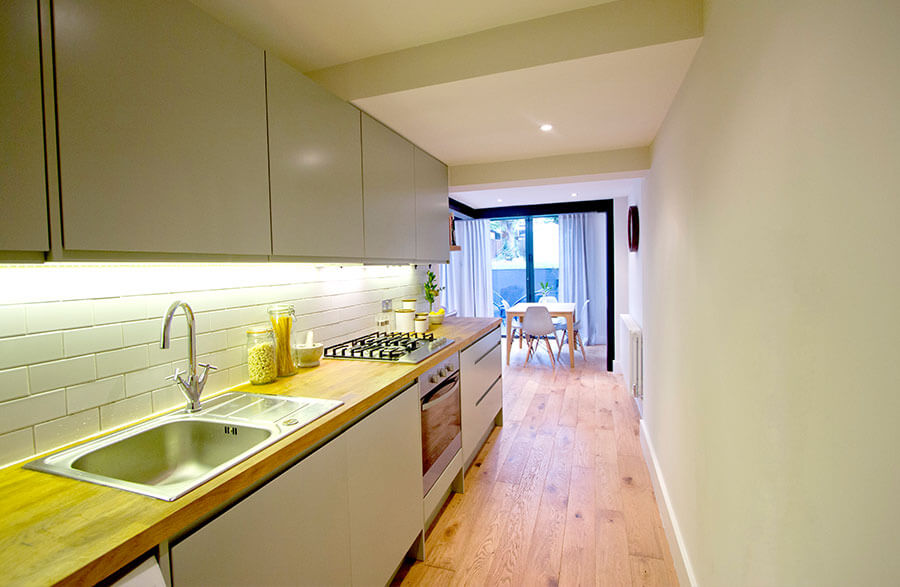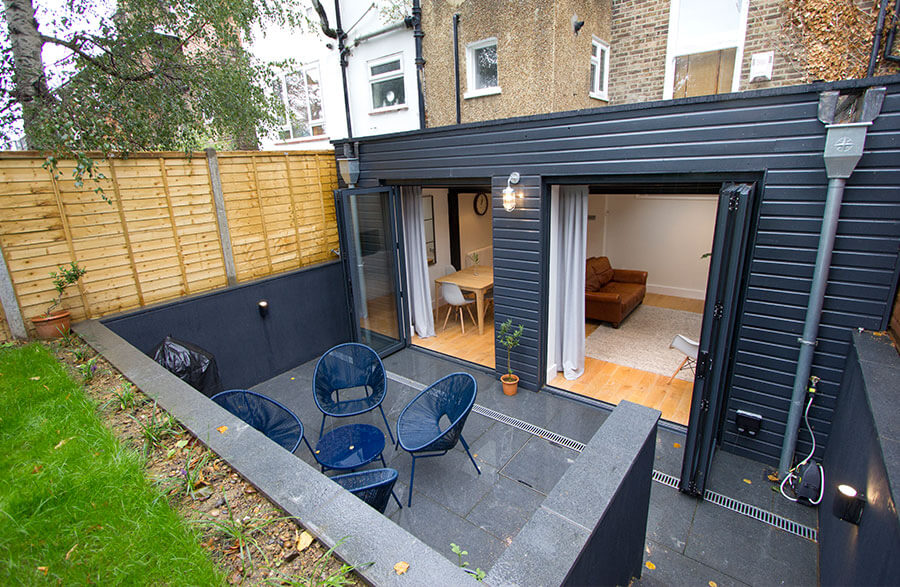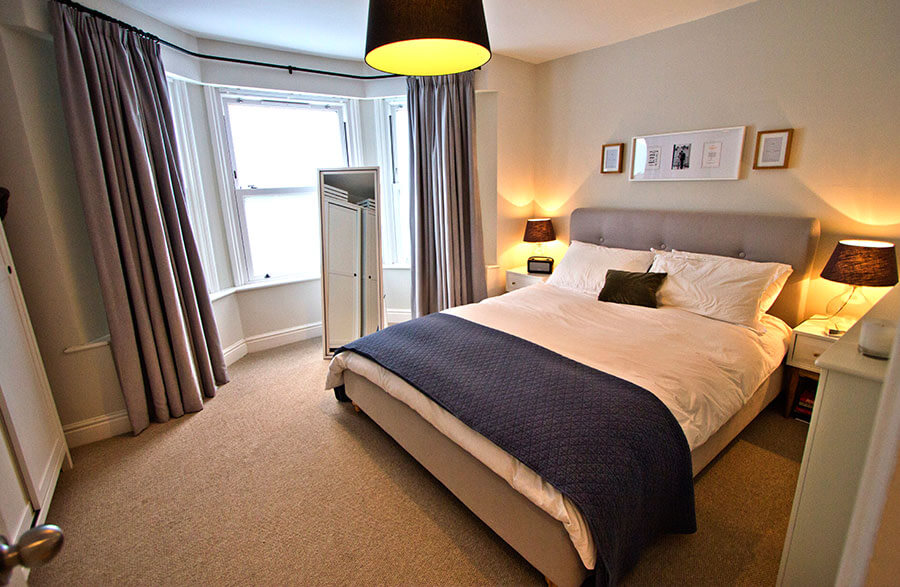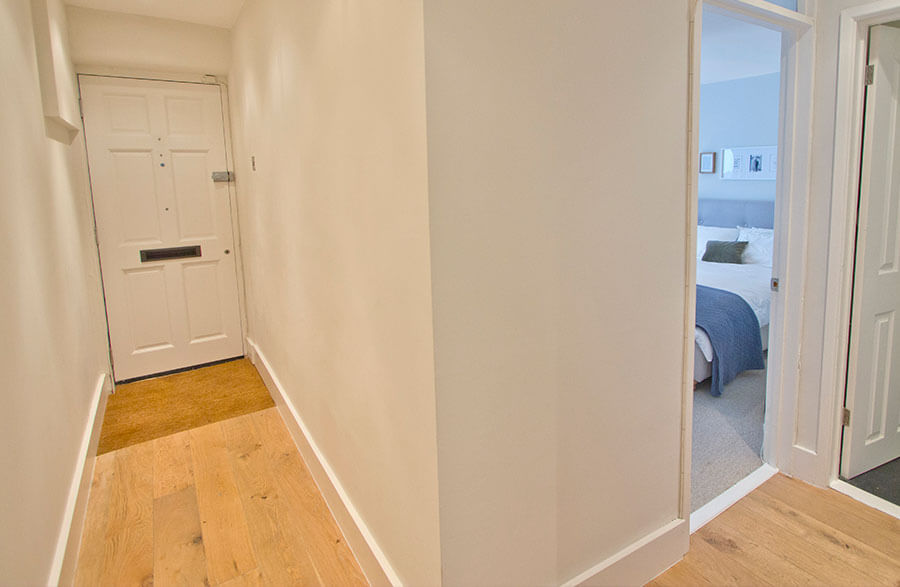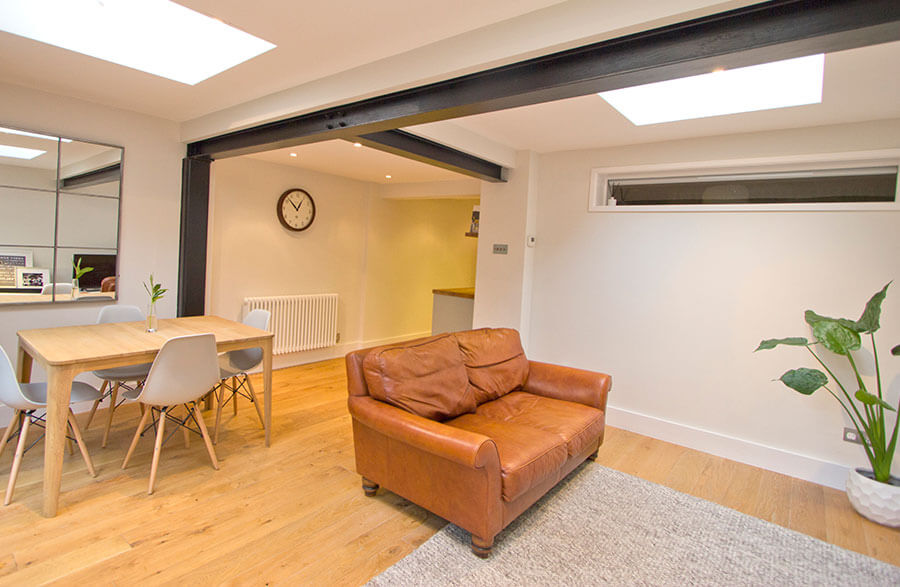 View other
completed projects
Contact JNJ
Building Solutions