Ground floor extension
in East Dulwich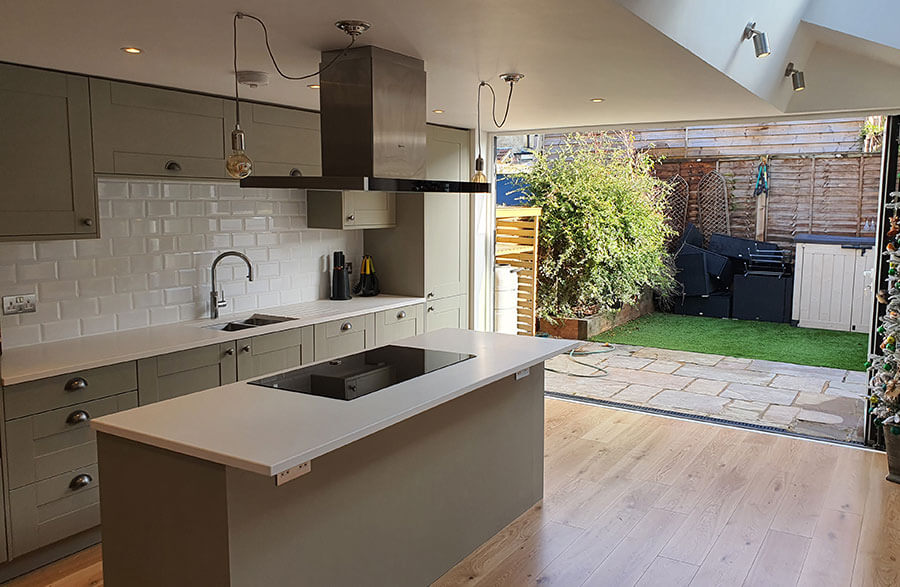 We extended the downstairs area of this Ulverscroft Road property, creating a beautiful new space that our clients, Tom and Nigel, could fully enjoy. The property was already in great order and had benefitted from the clients' brilliant eye for detail. However, they wanted to enhance and expand their existing space with a contemporary extension. This project was completed two weeks ahead of schedule and managed to incorporate some stunning design features such as a bespoke halo light fitting and large glass rooflights that cover 80% of the available space and are angled to maximise natural light.
Project scope
Single story ground floor extension. The project duration was 16 weeks.
All work completed
Side infill extension
New kitchen installation
Downstairs WC installation
Large glass rooflights
Bespoke halo light fitting
Special requirements
There were several special requirements that had to be met during this project. Firstly, it was essential that the extension was finished in time for Christmas. To account for this deadline, we started early and scheduled every aspect of the project meticulously to eliminate delays. This cautious approach allowed us to finish with two weeks to spare.
Secondly, as this project was completed under lockdown conditions, we needed to account for distancing, potential isolation periods, and the need for one of the clients to work from home. This was achieved through a combination of careful project planning and open communication with the client. We needed to make sure that we could work around any meetings or obligations that they had in place.
Finally, we needed to remain attentive while working to ensure that the clients' house cat didn't leave the property. We were briefed on this concern straightaway and made sure that our team were aware of this requirement throughout the project.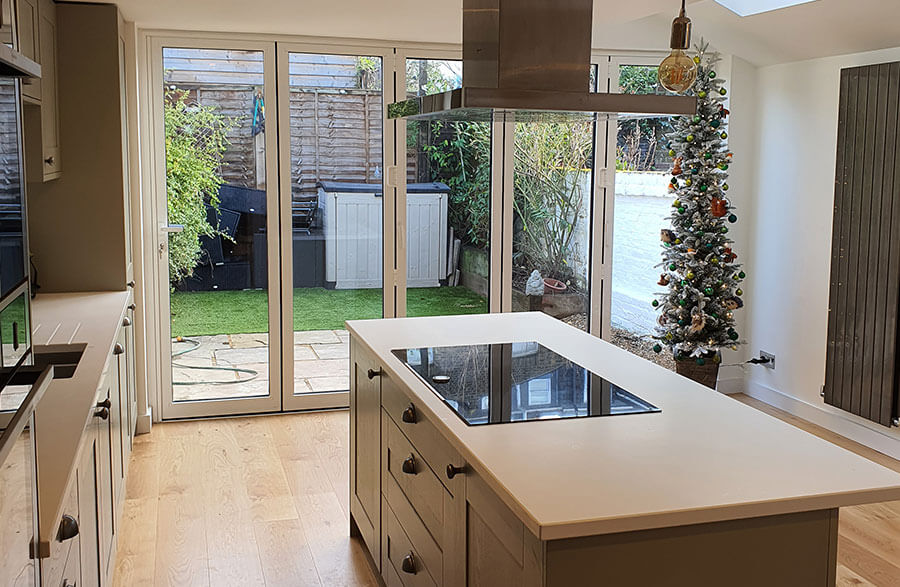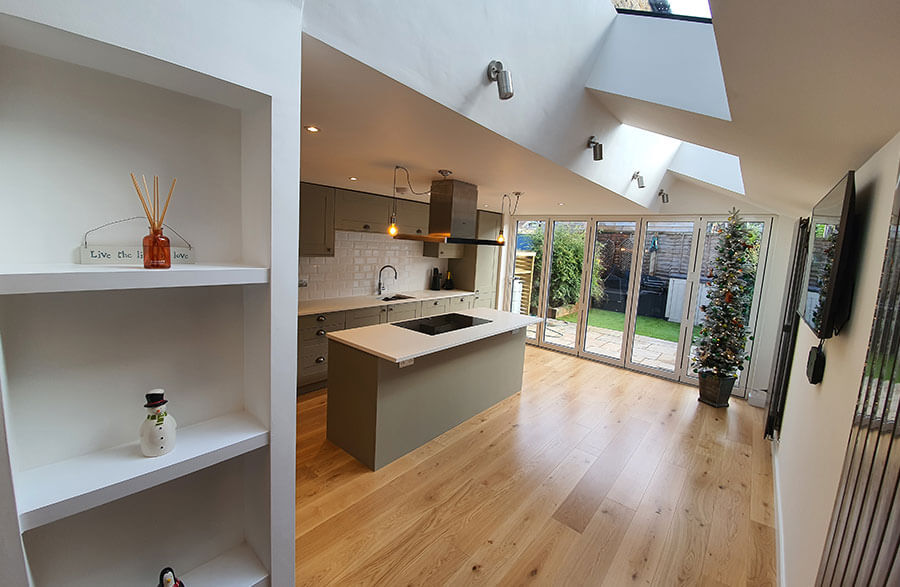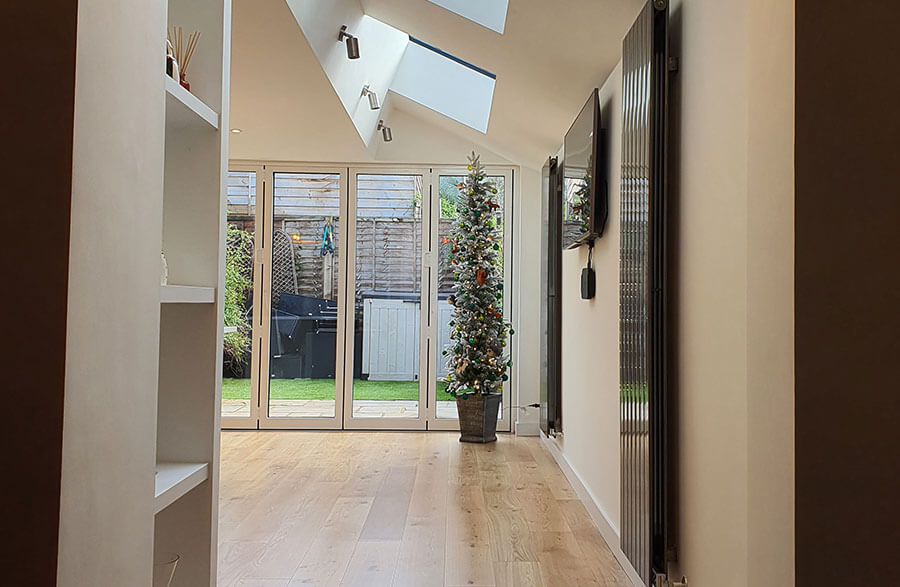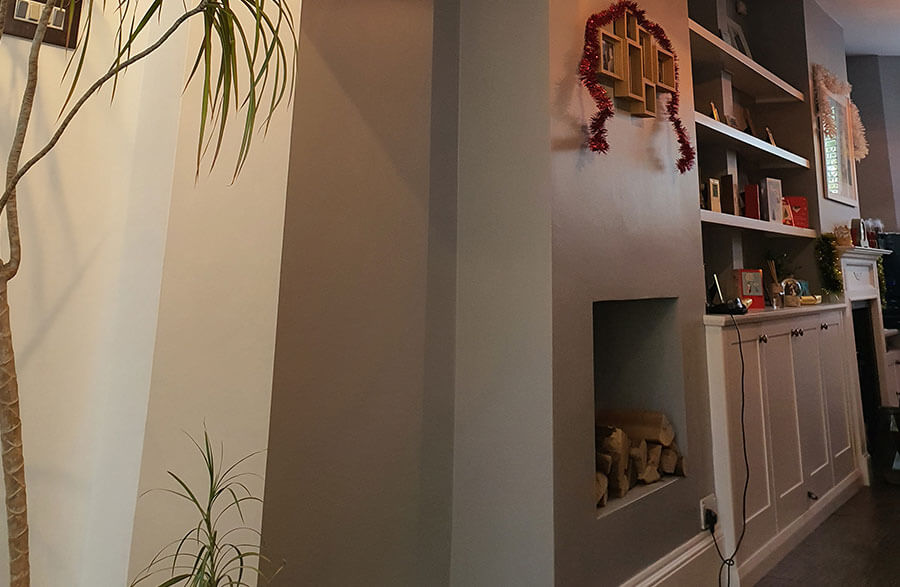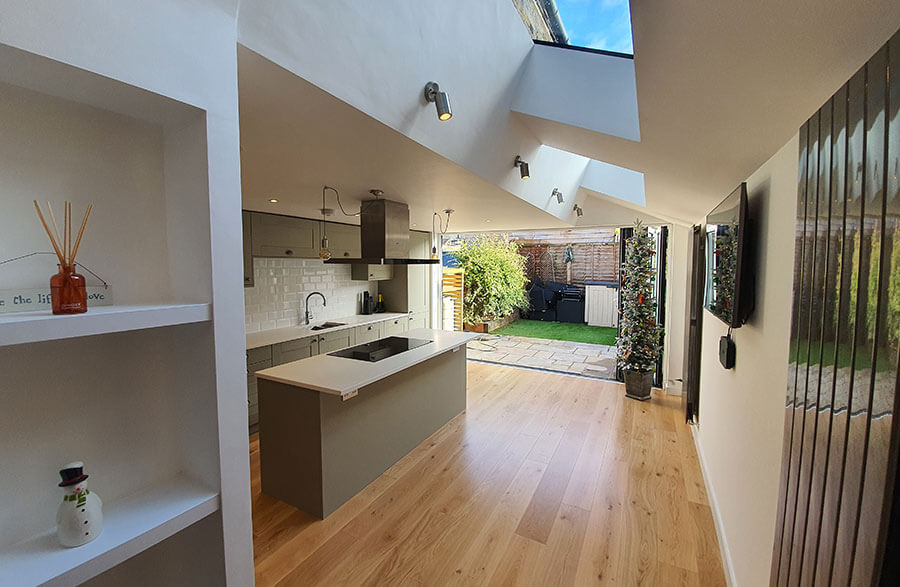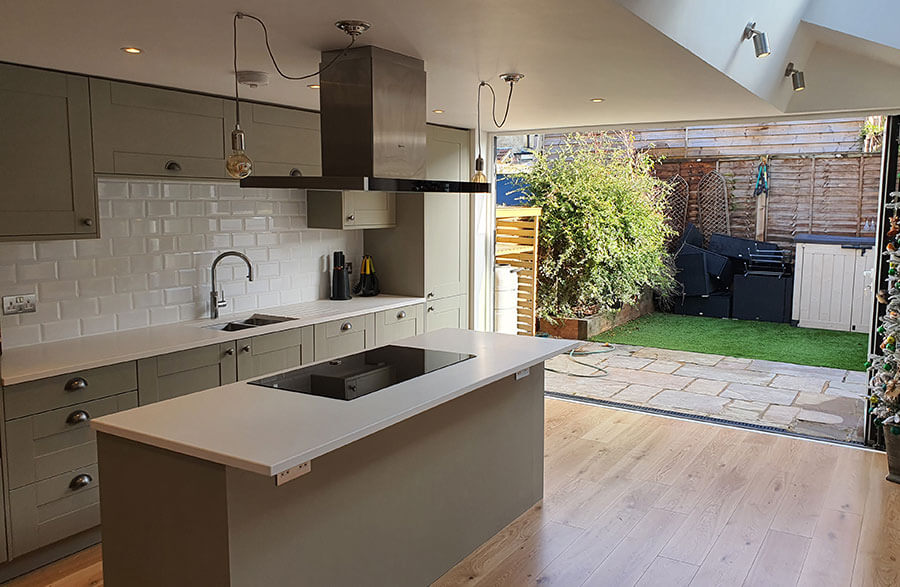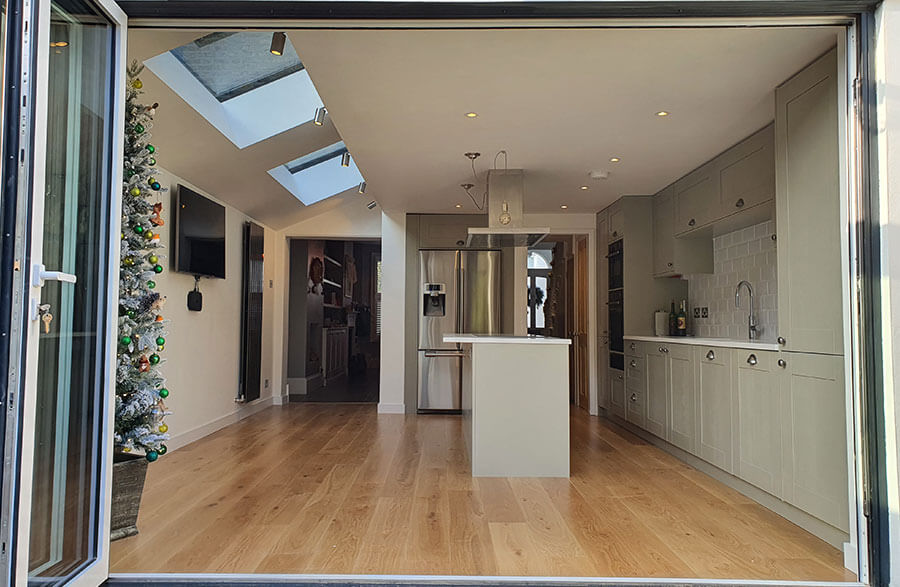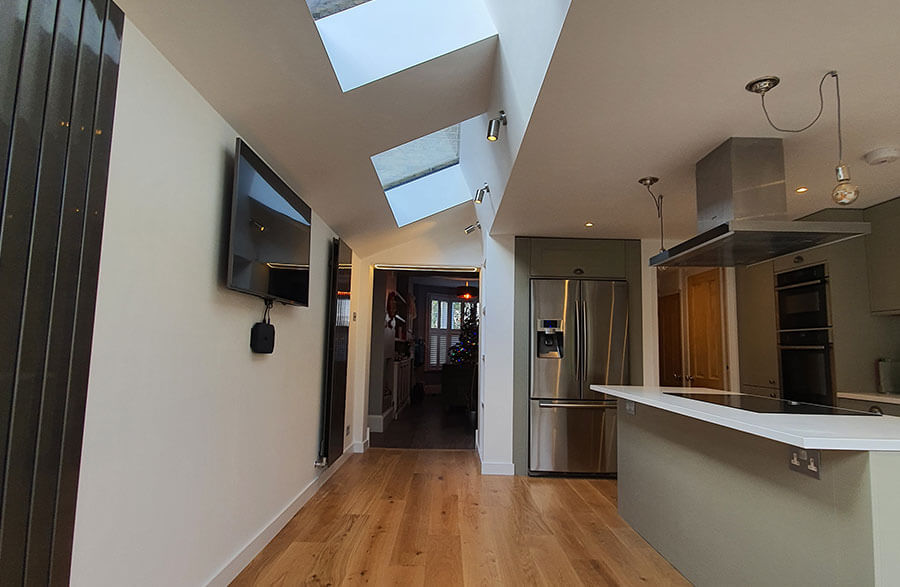 "John and the team at JNJ have just completed a side return kitchen extension for us. From start to finish they have been courteous, considerate, professional and tidy, which has been particularly welcome as we have lived at the property throughout the project. John and the team are great communicators, they kept us fully updated on everything we needed to know and always took time to explain everything to us to ensure we were happy. They managed the project from start to finish including demolition, construction, joinery, plumbing, electrics and decoration. The quality of their work is excellent and we have nothing but positive comments. I would recommend them without hesitation."
View other
completed projects
Contact JNJ
Building Solutions