Property refurbishment
in Mitcham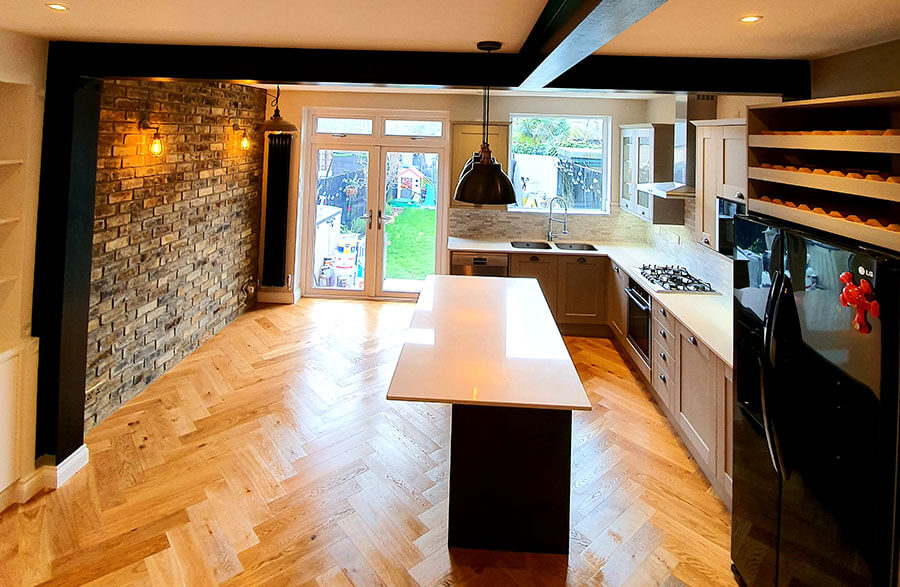 We transformed the downstairs area of this Hillary Avenue property so that the clients, Anthony and Imelda, could enjoy a beautiful open plan space that worked perfectly for their family. Even though we did not extend the property; removing unnecessary internal walls and opening up the ground floor maximised the available space and has given their three young children room to run around and play. Even better, this was achieved without any need to compromise on the high-end finish of this refurbishment; design features such as exposed steelwork and brick slip walls have created a modern and inviting feel that has given the property a new lease of life.
Project scope
Full ground floor refurbishment. The project duration was 8 weeks.
All work completed
Removed all structural walls to create an open plan ground floor
Installed a new kitchen
Installed parquet floor throughout
Built bespoke cupboards
Installed brick slips and exposed steelwork
Special requirements
We worked closely with the clients, creating a specification which helped them to design the space as the project progressed. To avoid any unwanted disruption for the family, we worked day and night to make sure that this project was completed before the coronavirus lockdown. Ultimately, we were able to hand the keys back to Anthony and Imelda just two days before the lockdown began!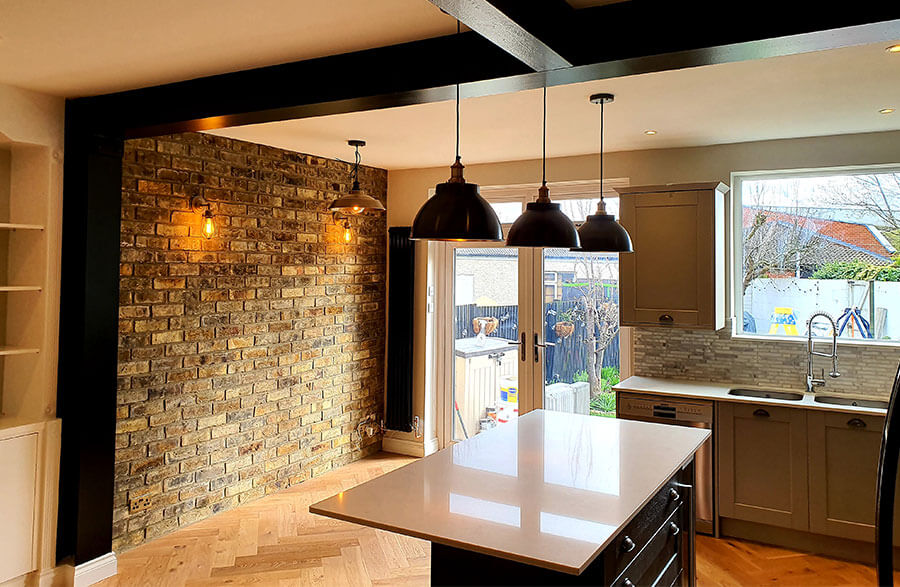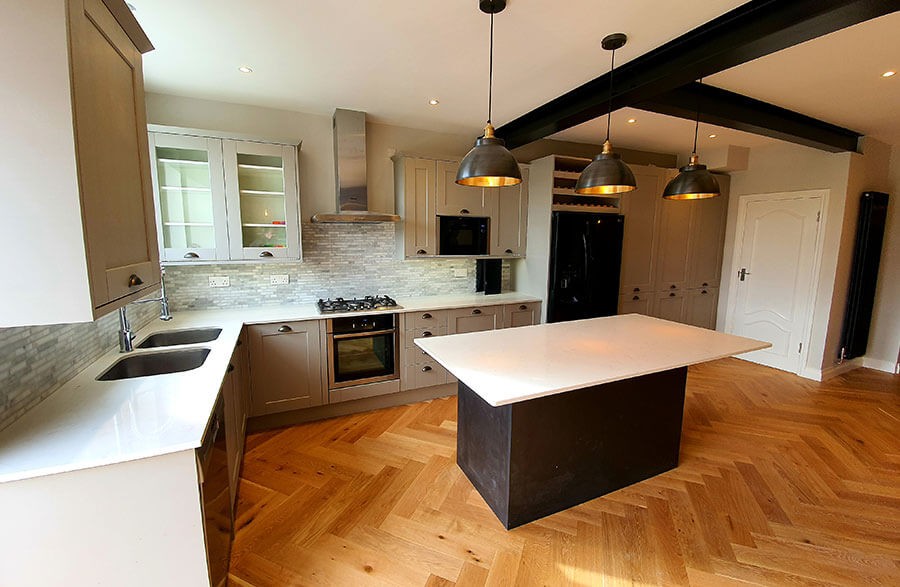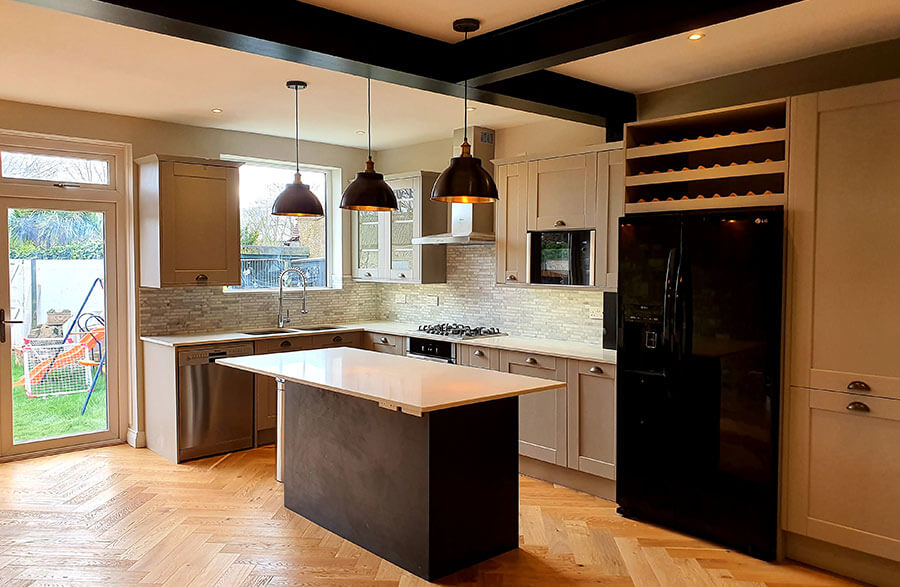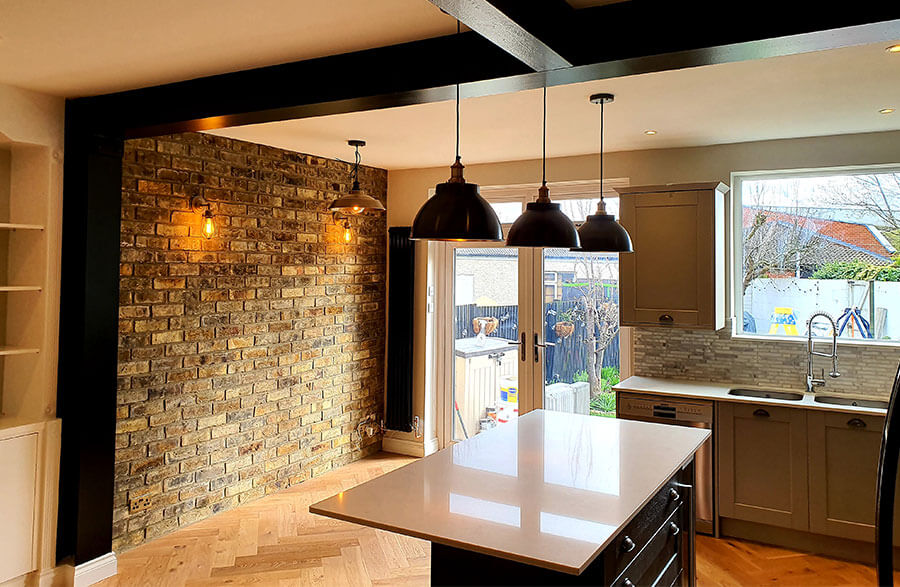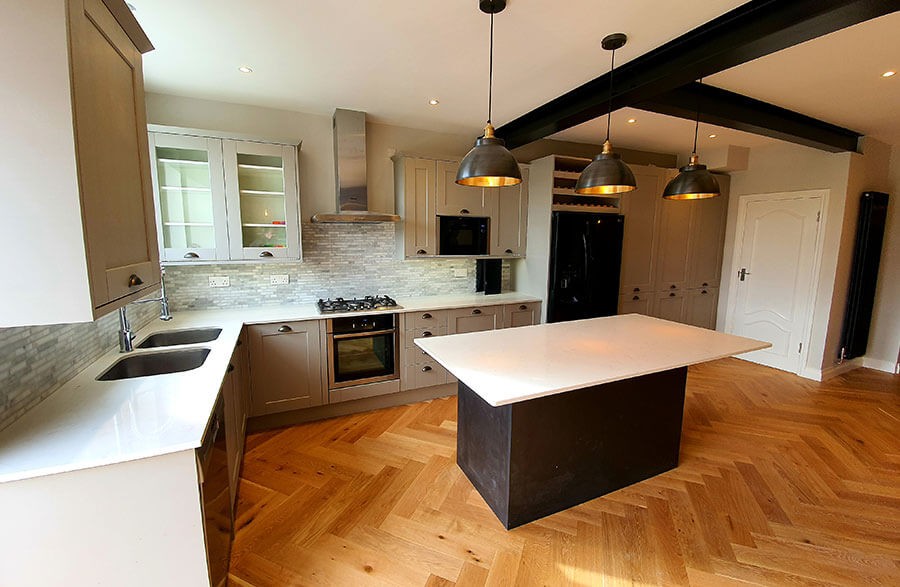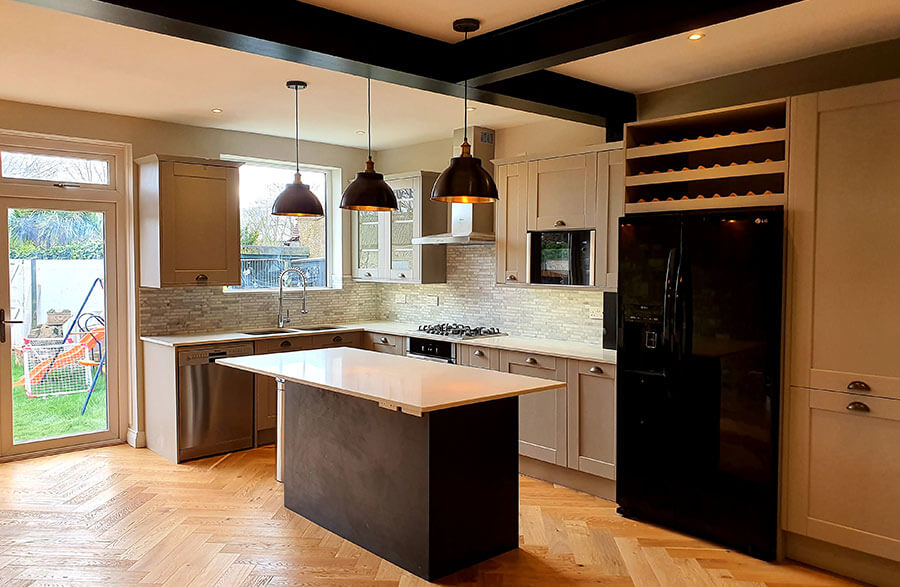 "Minutes after meeting John, we knew JNJ Building Solutions was the only company we wanted to work with. John provided invaluable advice from the initial quotation stage right through to final completion on every aspect. John and his team were a real pleasure to work with (enthusiastic, passionate and generally lovely guys) and their attention to detail was exemplary. John kept us up to date on progress and any issues were identified in real time. As a result, we felt very involved in all the decision making which ensured we achieved 100% exactly what we set out to with this build. We are hugely grateful for his and his team's effort over the course of the works and won't hesitate to recommend them to others in the future. Thank you, John and team."
View other
completed projects
Contact JNJ
Building Solutions