Rear extension and internal refurbishment
in Forest Hill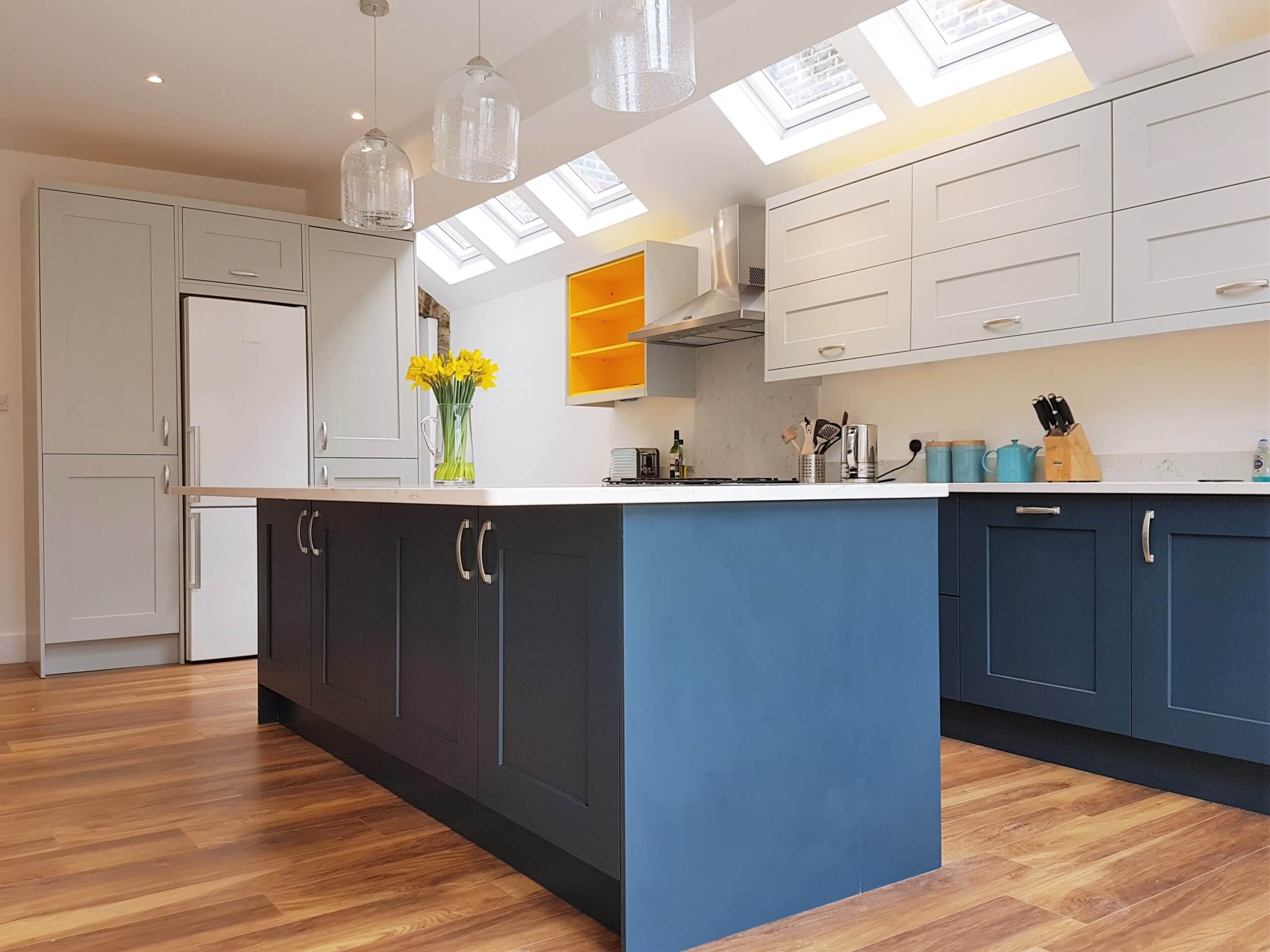 Our clients, Nick and Leonie, needed to replace an existing extension that wasn't the right fit for their Kilmorie Road property. Its long dimensions did not utilise the available space effectively and the lack of insulation had created a room that was permanently cold and uninviting. We demolished the existing structure and set to work on a new extension that would complement the open plan layout of their new kitchen and create a living space that our clients and their young daughter would love. We worked closely with them throughout the project, implementing a number of bold and eye-catching design features such as exposed brickwork and a vibrant yellow and blue kitchen.
Project scope
Rear extension and internal refurbishment. The project duration was 16 weeks.
All work completed
Existing extension demolished
Rear extension built
Open plan kitchen created
Bi-fold doors installed
New downstairs toilet
Vaulted ceilings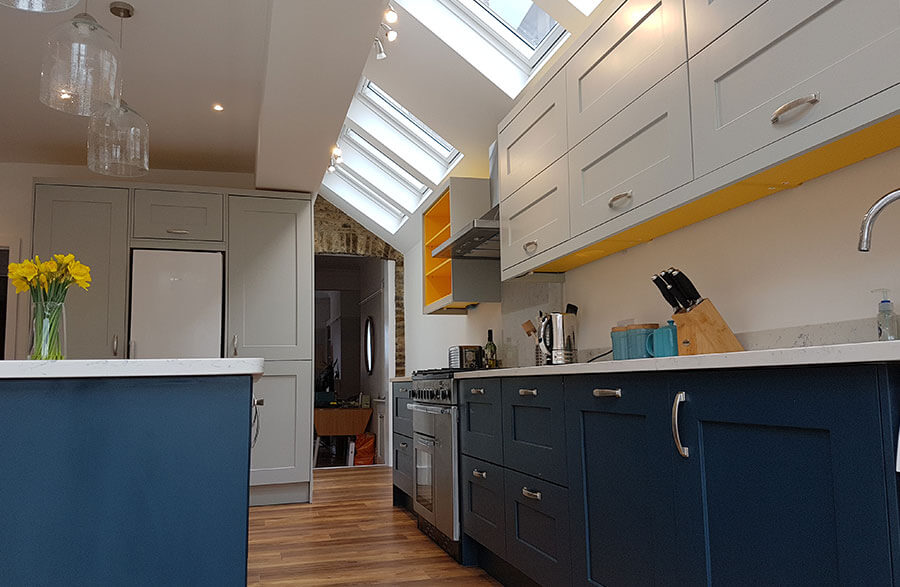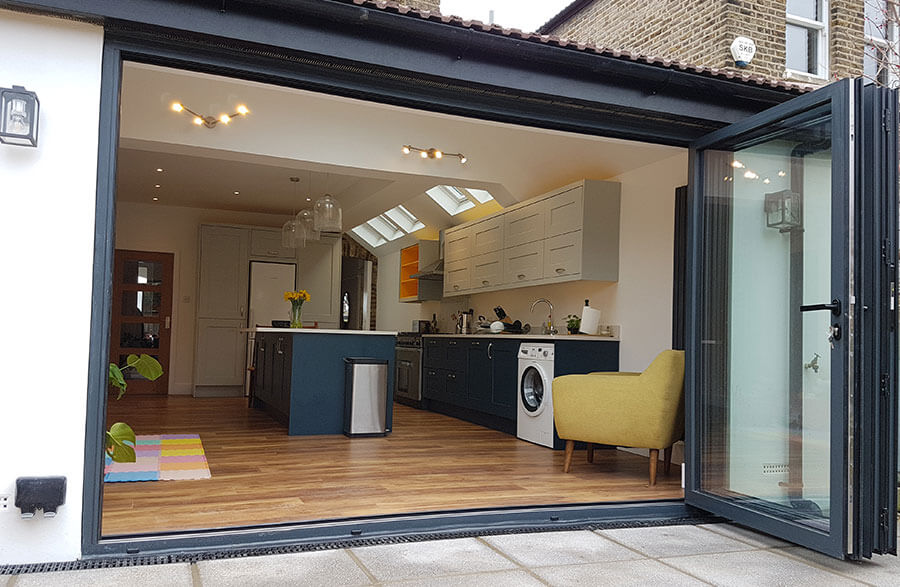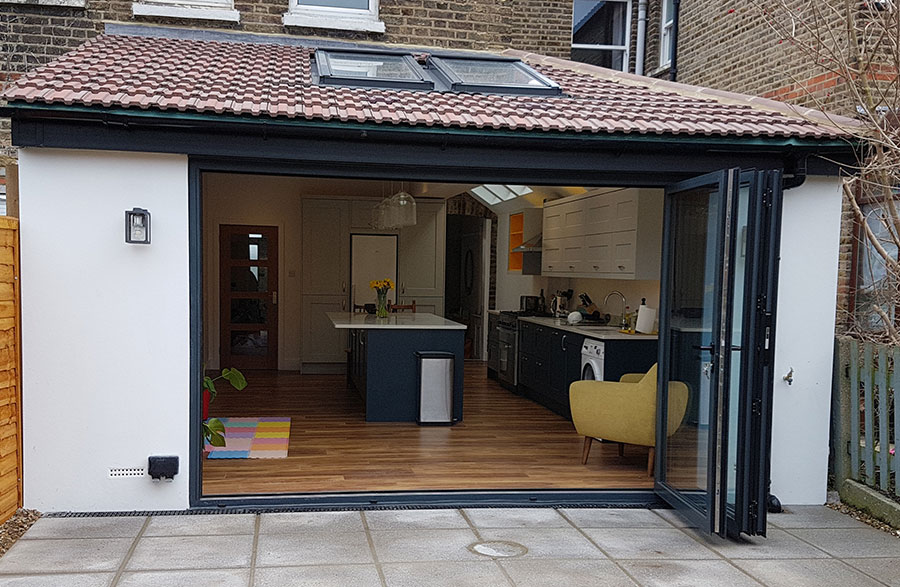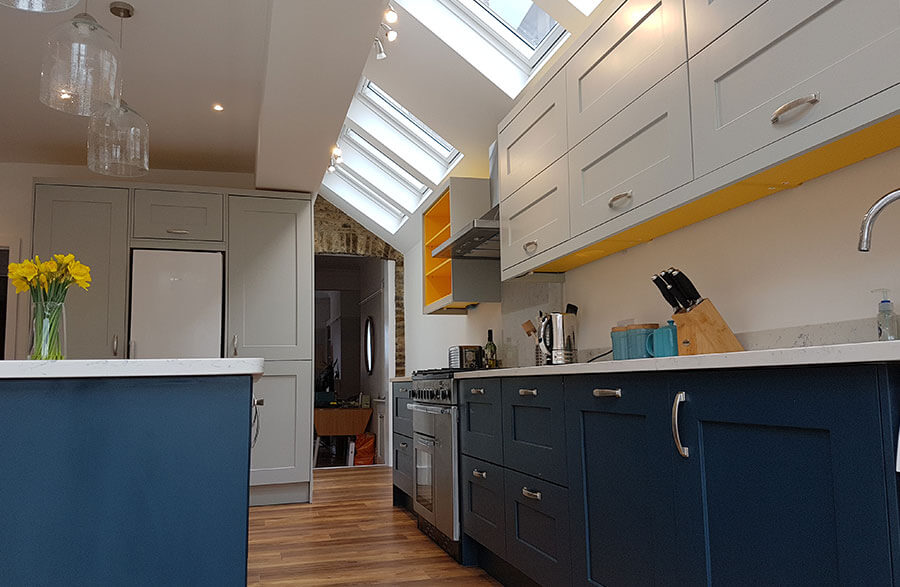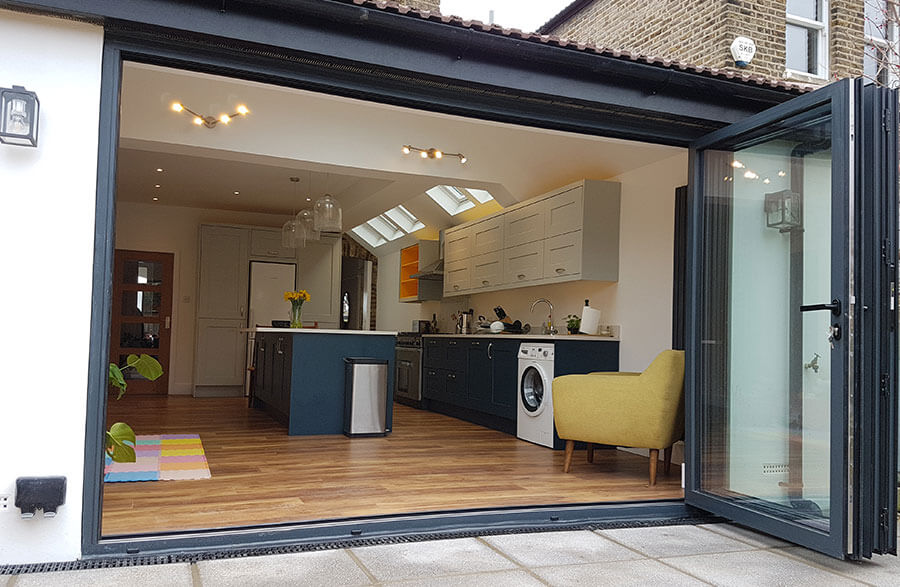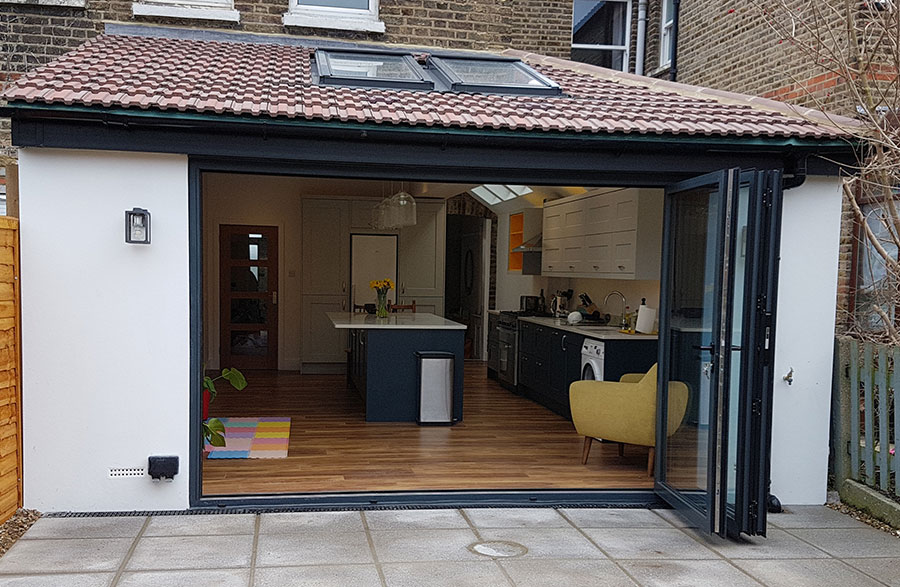 "John and his team came highly recommended by friends of ours. They didn't disappoint – they created a project plan that allowed us to transform a narrow, dark dilapidated galley kitchen into a bright, open space that has become a room that the whole family wants to be in every day. At a craft level, John and his team are problem solvers who will get the most out of your build, at a personal level they're nice people to have around the house (which is important on a big build). Testament to this, is both the amount of jobs he has done for our neighbours, and the amount of times we've recommended him to friends."
View other
completed projects
Contact JNJ
Building Solutions